South Wall Fire Rescue Company currently operates two firehouse, housing two engines, one truck, one heavy rescue and multiple special services units, including a boat and a special operations trailer.
If you are interested in becoming a member click here!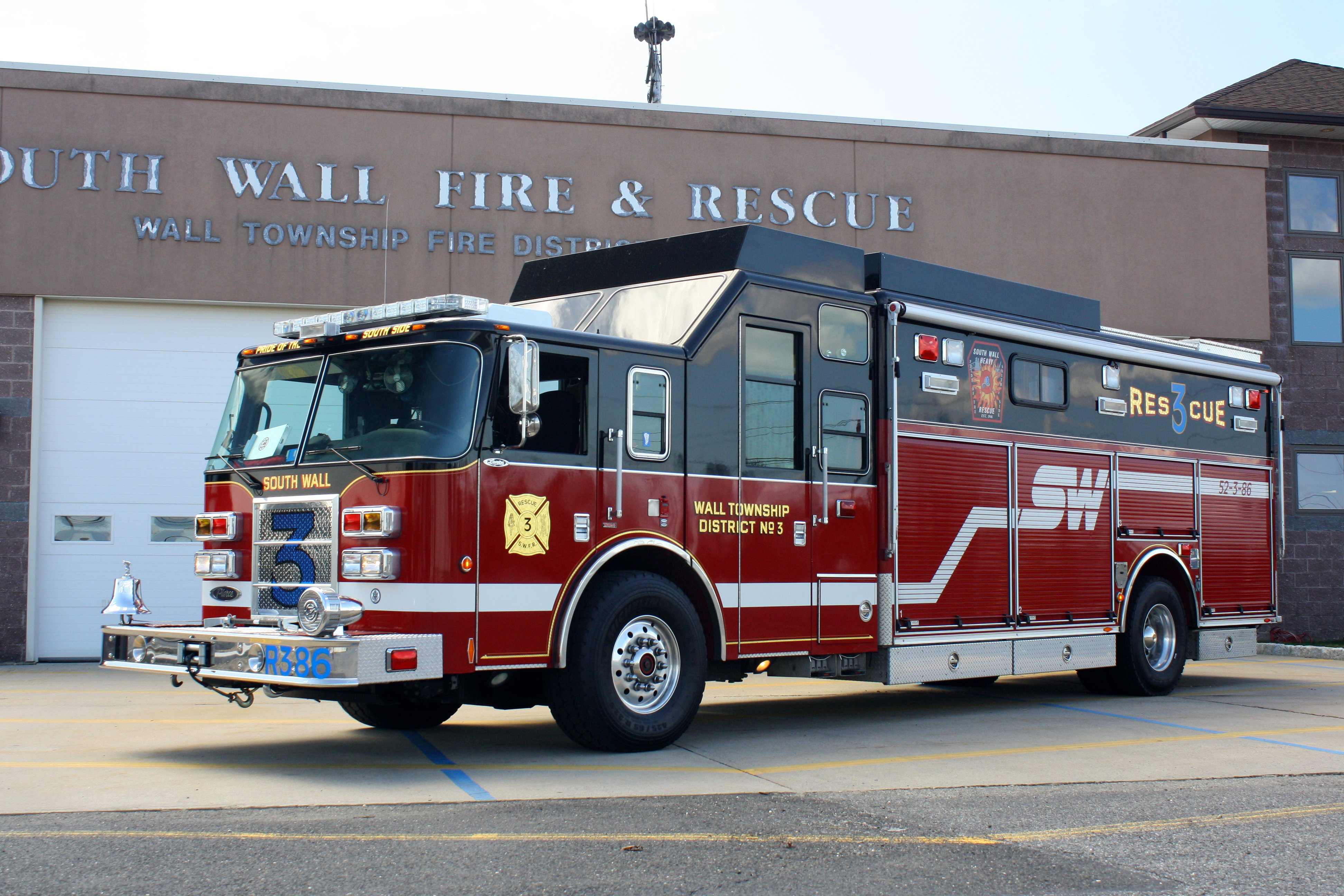 Covering a 13 square mile area, our state certified firefighters provide fire suppression as well as land and water rescues whenever necessary. Established in 1946, our company is the 3rd fire district within the Township of Wall. Other companies include district 1 West Belmar Fire Co. to the East and district 2 Glendola Fire Co. to the North.
In addition to serving Wall Township, our firefighters provide mutual aid to surrounding towns including, Sea Girt, Manasquan, Brielle, Howell and Point Pleasant. Mutual aid agreements between neighboring towns ensure that residents are supported by the manpower and equipment necessary in the event of an emergency. Additionally, South Wall Fire Rescue is frequently called into action as a Rapid Intervention Team "RIT" to rescue a downed firefighter should the need arise. South Wall Fire Rescue is recognized by Ocean County and Monmouth County as a certified RIT Team. South Wall has also recently began to train members in the special operations task of building collapse.
South Wall Fire Rescue boasts a healthy membership of approximately 40 active firefighters responding to an average of 400 calls per year. Our members are dedicated to maintaining the highest level of skills within fire suppression, heavy rescue and extrication as well search and rescue by land or water. The Department trains regularly and members spend collectively hundreds of hours a year honing their skills. Additionally many members continuously supplement their training through local County Fire Academies and Universities. Our membership is also responsible for the maintenance and upkeep of 2 station houses and 8 fire apparatus as well as the equipment within each rig.