Welcome to the official homepage of South Wall Fire Rescue, Station 52-3.
South Wall is a volunteer fire company located in the south end of Wall Township.
We operate 2 Engines, 1 Tower Ladder, 1 Heavy Rescue, 1 Brush Truck and assorted specialized equipment including a boat and foam trailer.
Our members respond to various types of alarms within Wall Twp and surrounding towns.  Besides answering fire calls, the members are required to participate in training through out the year which occurs on Monday nights.
South Wall Fire Rescue also participates in many fund raising activities, township activities and public relations events.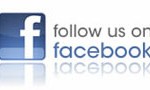 The Police and Fire Departments, and First Aid Squads of Spring Lake Heights, Spring Lake, Sea Girt and Wall Township are uniting together to help the Willms Family of Spring Lake Heights.

Casey Willms has not only been serving our community as Police Officer in Spring Lake Heights for six years, but is also a member of our Fire Department. He has volunteered, been a respected Fire Chief and currently holds the role as our President. Casey also serves his community by being an active member of both the Spring Lake First Aid and Wall Squads. His wife, Erin also has the same desire to help others. She works as a Registered Nurse at Bayshore Community Hospital and has helped countless patients. She is also a volunteer of Wall First Aid Squad. Together they have created a beautiful family that includes five year old Colin and one and half year old Brendan. However, this selfless couple could use the help of their community.

Their youngest son Brendan has been diagnosed with brain cancer and he is receiving treatment, surgery and chemotherapy at Children's Hospital of Philadelphia.

On Thursday, October 2, 2014 from 7-10pm at the Spring Lake Manor, Spring Lake Heights a fundraiser will be held.

There will be a Chinese Auction and Door Prize.

Tickets are $30 in advance and $35 at the door. Ticket includes passed hors d'oeuvres, buffet and two drink tickets. (When tickets are available for presale we will post information on where you can purchase in advance)

If anyone would like to make a financial donation there are two ways:
Checks can be made out to Independent Fire Company #1 of Spring Lake Heights. Please write in memo "To The Willms Family" Checks can be mailed to 700 6th Avenue Spring Lake Heights, NJ 07762

Cash donations please contact Kara Matunas at 732-547-8518 or at email address below.

For more information please contact:
willmsfamilyfundraiser@gmail.com ...
The Willms Family Benefit
October 2, 2014, 7:00pm - October 2, 2014, 9:00pm
The Spring Lake Manor
The Police and Fire Departments, and First Aid Squads of Spring Lake Heights, Spring Lake, Sea Girt and Wall Township are uniting together to help the Willms Family of Spring Lake Heights. Casey Willms has not only been serving our community as Police Officer in Spring Lake Heights for six years, but is also a member of our Fire Department. He has volunteered, been a respected Fire Chief and currently holds the role as our President. Casey also serves his community by being an active member of both the Spring Lake First Aid and Wall Squads. His wife, Erin also has the same desire to help others. She works as a Registered Nurse at Bayshore Community Hospital and has helped countless patients. She is also a volunteer of Wall First Aid Squad. Together they have created a beautiful family that includes five year old Colin and one and half year old Brendan. However, this selfless couple could use the help of their community. Their youngest son Brendan has been diagnosed with brain cancer and he is receiving treatment, surgery and chemotherapy at Children's Hospital of Philadelphia. On Thursday, October 2, 2014 from 7-10pm at the Spring Lake Manor, Spring Lake Heights a fundraiser will be held. There will be a Gift Auction 50/50 and Door Prize. Tickets are $30 in advance and $35 at the door. Ticket includes passed hors d'oeuvres, buffet and two drink tickets. The following persons have tickets on them for purchase (list will be updated as persons get added): Spring Lake Heights Police- Michael Matunas and Eddie Gunnell Spring Lake First Aid- Alissa Conti and Margie Brahn Spring Lake Police Department- Mike Palmer Wall Police Department- Chad Clark Wall First Aid- Matt Coleman Avon Police Department- Tony Pecelli Spring Lake Heights Fire Department- Chris Burke Or you can contact me at 732-547-8518 or WillmsFamilyFundraiser@gmail.com Starting on Thursday Tickets will be available for sale at the Spring Lake Heights Borough Office from 9am-4pm Monday through Friday If anyone would like to make a financial donation there are two ways: Checks can be made out to Independent Fire Company #1 of Spring Lake Heights. Please write in memo "To The Willms Family" Checks can be mailed to 700 6th Avenue Spring Lake Heights, NJ 07762 Cash donations please contact Kara Matunas at 732-547-8518 or at email address below. For more information please contact: willmsfamilyfundraiser@gmail.com
View on Facebook